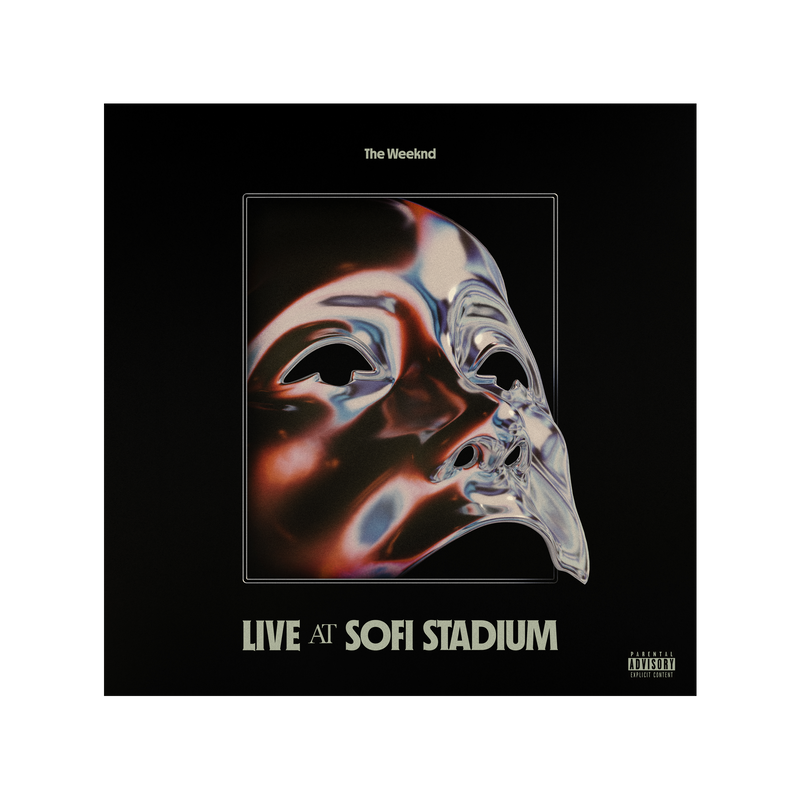 LIVE AT SOFI STADIUM DIGITAL ALBUM
Digital album will be delivered via email upon purchase.
Digital downloads are delivered as MP3 44.1KHZ/24-Bit audio files.

Digital downloads not available to customers outside of the US.
1. Intro
2. Alone Again (Live)
3. Gasoline (Live)
4. Sacrifice (Live)
5. How Do I Make You Love Me (Live)
6. Can't Feel My Face (Live)
7. Take My Breath (Live)
8. Hurricane (Live)
9. The Hills (Live)
10. Often (Live)
11. Crew Love (Live)
12. Starboy (Live)
13. Heartless (Live)
14. Low Life (Live)
15. Or Nah (Live)
16. Kiss Land (Live)
17. Party Monster (Live)
18. Faith (Live)
19. After Hours (Live)
20. Out Of Time (Live)
21. I Feel It Comin' (Live)
22. Die For You (Live)
23. Is There Someone Else (Live)
24. I Was Never There (Live)
25. Wicked Games
26. Call Out My Name (Live)
27. The Morning (Live)
28. Save Your Tears (Live)
29. Less Than Zero (Live)
30. Blinding Lights (Live)
31. Outro

Limited to 1 per customer.